Midworks is a freelance agent specializing in IT engineers. Midworks offers a wide range of welfare services, including compensation guarantee services, leisure and insurance. The number of registrants is also very large, but can middle-aged to elderly people get job offers?
Midworks Company Profile and Basic Information
Midworks is an IT engineer agent company operated by Branding Engineer Co., Ltd. You can find jobs not only for IT engineers, but also for designers, directors and even marketers. With over 3,000 projects, there's not much trouble finding a job. Furthermore, since we have job vacancies all over the country, we will be the best agent for people who live in rural areas or outside the Kanto area to find a job. This agent also provides job change support and can introduce you to schools and full-time job openings.
| | |
| --- | --- |
| Operating company | Branding Engineer Co., Ltd. |
| Established | 2013 |
| representative | Yasushi Kawabata |
| number of employees | – |
| location | Shibuya East Exit Building 6F, 2-22-3 Shibuya, Shibuya-ku, Tokyo |
| number of projects | 3000~ |
| Introduction area | Nationwide |
| Project type | System development, infrastructure, data scientist, marketer, director, designer |
| Telecommuting project | 〇 |
| Inexperienced project | △ |
| payment site | 20days |
| Margin rate | 20% |
| user age | 20s, 30s, 40s, 50s |
| Unit price | 400,000 yen to 2,000,000 yen or more |
フリーランスエンジニアに安心保証と豊富な案件紹介を【midworks】

Is it possible to introduce jobs to engineers in their 40s, 50s, and 60s?
Midworks' recruitment is famous for having an overwhelming number of job openings among freelance agents. However, it is true that the majority of people are in their 20s and 30s. However, Midworks does not have an age limit, so it is possible to get enough introductions. If you are in the mid-level or later, you can easily match the intentions of the site by looking for the following types of jobs. We can easily help you find a job that matches your skills.
General-purpose machine development
In general-purpose machine development projects for banks, there are a lot of old-fashioned people and not many young people. As a result, most of them are made up of older engineers, and the majority of them are in their 50s or older. There are also engineers in their 60s, so it can be said that it is a site that is easy to adapt. Therefore, it tends to be very useful if you can handle COBOL etc.
embedded development
In embedded development, middleware is often developed, and work is done using C language, but there are many uncles and aunts in their 40s and older in these fields as well. The younger generation will be the overwhelming minority. So even older technicians are very tolerant in these areas, so it's not as likely to be age-restricted.
Fields other than the IT industry
In the past, there was a theory in the IT industry that people should retire at 35. The reason for this was that there was a surplus of human resources and that they were disposable. But that's only true in the IT industry, not in other industries. There are various projects in finance, pharmaceuticals, consulting, distribution, government offices, etc., but age restrictions are relatively loose in other industries, so there are plenty of opportunities. Compared to other agencies, there are many jobs that are easy to work with, so take advantage of it.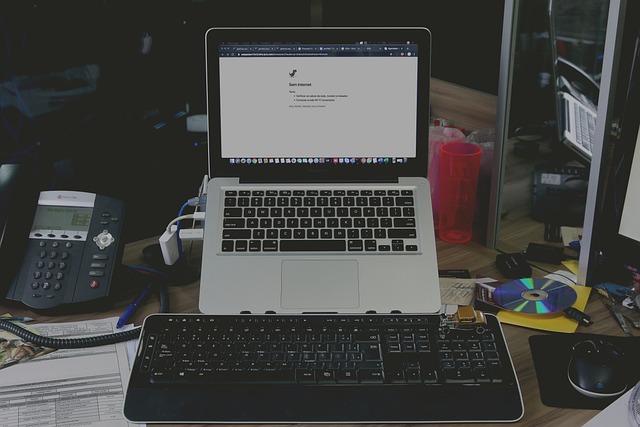 Midworks project trends and required skills
Midworks projects tend to require the following:
Web industry is NG
Apart from the above industries, when it comes to the web industry, the ratio of people in their 20s and 30s is very high. That is why many cases have age restrictions. Therefore, IT engineers should be conscious of the industry when choosing a project. As mentioned above, there are quite large differences depending on the industry, so mid-career engineers and above should be aware of the industry for which they are applying.
There are also jobs other than IT.
Midworks also has jobs other than IT. Other career options are available, including marketing, designer, and consulting. There are many projects owned by major companies, so if you have any concerns, please contact our sales staff and ask.
Place of work
Midworks also offers remote work, but when you register as a member on the official website, most of the jobs are based in Tokyo or Osaka. The same applies to updated items. Since business is concentrated in large cities, this is where you can get involved. Fees vary depending on the case.
programming demand
In the case of programming, programming languages such as python are trending and in demand. It is relatively easy to find work if you have experience and knowledge. Experience in a modern environment is an advantage.
Some companies have age restrictions.
In addition to this, some major companies such as electronics manufacturers have age restrictions. This is often done by company policy, and it is often stated that it is up to 40 years old. Therefore, whether or not you can get a project will change greatly depending on the corporate culture and culture of the company. When it comes to electronics manufacturers, the average age is about 45, so the reality is that the number of relatively tolerant projects is increasing.
フリーランスエンジニアに安心保証と豊富な案件紹介を【midworks】