Techfri is a freelance agent with a large number of projects. He holds more than 10,000 projects at any given time, and he is an agent who is very familiar with not only development but also infrastructure. Therefore, if you want to work as a freelance engineer, we recommend that you work with Techfri.
Techfri Company Profile
Techfri is an agent established by Identity Co., Ltd. This agent is not only an engineer, but also quite familiar with web designer and web director projects, so we can recommend agents in various fields to register.
| | |
| --- | --- |
| Operating company | Identity Co., Ltd. |
| Corresponding occupation | Programmer, system engineer, infrastructure, data scientist, consultant |
| avarege price | 500,000 yen to 900,000 yen |
| Corresponding area | Kanto |
| Maximum unit price | 1 million yen/month |
| Privilege | Abundant remote projects |
| number of cases | 10000~ |
| payment site | 30th (closed at the end of the month and paid on the last day of the following month) |
| commission | 10% |
| inexperienced | △ |
| home employment | △ |
| User age | 20s to 60s |

Advantages and disadvantages of tech
Tekfree has the following features:
mid-career engineer
There are many cases where registration is refused for freelance engineers Nonaka, but in the case of Tekfuri, even mid-level engineers can register. In fact, even engineers in their 60s can register. There are many people who are active in their 40s and 50s, so they are highly recommended agents.
Margin rate is low
Tekufuri's projects tend to have a margin rate of 10%. Some freelance engineering agents often charge a commission of around 20%, but in the case of Tekfuri, the commission is very reasonable, so you can rest assured.
Lots of projects
In the case of Tekfuri, the number of projects is 10,000, which is an overwhelming number of projects among freelance agents. This agent is highly recommended not only for development but also for infrastructure engineers. However, there is a weak impression in fields such as data science. Compared to other agents, we have an overwhelming number of industry and corporate projects that we can participate in. You can search for a job that suits your hopes and career. There are also high-priced projects, so you can earn a good income. We also utilize human resources who are full-time employees who want to work on the side.
Only Tokyo projects
Looking at the official website of the company, Tekfuri has a large number of projects in Tokyo and Osaka. Therefore, it is not a problem if you are in Tokyo, Kanagawa Prefecture, Saitama Prefecture, or Chiba Prefecture, but it is not recommended for people in other areas. Similarly, it will be difficult for people living in rural areas unless they are completely remote. Overall, there are fewer remote jobs available, and most of them are full-time jobs.
Welfare
There are multiple welfare services provided, and they are quite comprehensive. Compared to other agencies, we offer a lot of benefits, such as compensation for lost work, medical checkup costs, and discounts on co-working spaces. If you have any trouble with your work, you will have a dedicated coordinator who can help you.
Inexperienced projects
Unfortunately, there are not many opportunities for people with no experience. There are many job openings for people with work experience who can immediately start working, so it seems difficult even for people with little experience. There are very few ways to work where you can learn skills and use them as a strength. However, there are many high-priced projects. You may also want to consult with a specialist face-to-face. There are some undisclosed projects, so there are opportunities. There are many jobs that are better than crowdsourcing, so some people receive support and become independent in the future.
payment site
Tekfuri's payment site takes 30 days, which will be quite slow. It is not suitable for people who want money quickly. This is recommended if you have a certain amount of money to spare, but if you are strapped for money, it is better to go with an agent who pays as quickly as possible.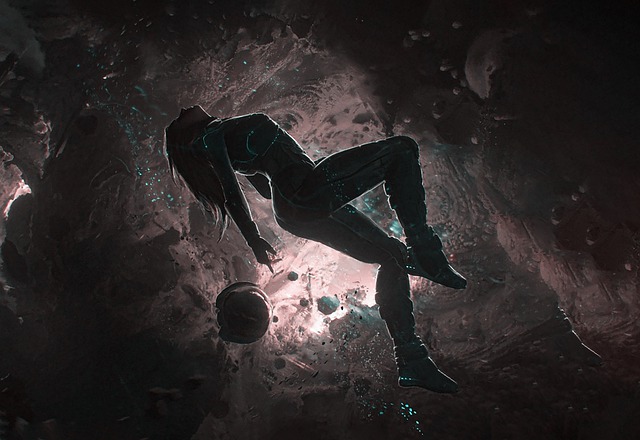 Tekfri Reviews and Reputation
Here are some excerpts from Tekfri reviews and ratings.

10% margin
In the case of Techfri, the unit price tends to be very high, so I think the engineers will be very satisfied. Furthermore, since the margin is 10%, it can be said that it is a relatively conscientious freelance agent. As a result, engineers will have more work to do.
quick contact
Other freelance agents often apply for jobs in the first place and then do not respond at all. However, Tekfri tends to report results very quickly.
no referral case
Even if you register with Tekfuri, there may be cases where there is no introduction at all. This all depends on the skill of the engineer, so it will depend on the engineer. Tech-free does not have many projects for inexperienced people.
Many campaign emails
It seems that there are cases where Tekfuri is left unattended even if it is registered. Some users have been receiving spammy campaign emails endlessly, so be careful. If you feel that it is a nuisance, you may need to take measures such as refusing to receive it.
Registration method
To register with Techfree, please apply below.

counseling
When you submit the online form, we will discuss the conditions with Tekfuri staff. We will arrange an interview time and conduct the interview online or by phone. Please let us know the conditions under which you will be working. Your job search begins with a wide range of opportunities. We will also decide on the type of job. Please let us know your preferences for PM, marketer, project manager, front end, server side, system development, infrastructure, etc.
Project introduction
Job introductions will begin based on the content of the counseling session. If you would like to apply, please let the coordinator know and the selection process will begin. Please note that projects have fixed periods, such as long-term or short-term.
interview
There will be a client interview. The number of interviews depends on the case. Once a decision is made, a business outsourcing contract will be signed. Highlight your background, achievements, etc., and tell them what you want to achieve. At the end, there are some adjustments, and once it's decided, it's time to start work.
Start of work
Work will begin on the specified date. If you have any concerns, please feel free to ask Techfuri support. You can expect generous advice and support, and we will be happy to answer any questions you may have. We also hold interviews at the time of renewal of outsourcing contracts. Decide for yourself whether to continue or end. The sales staff will help you find a job so that your work will not be interrupted.